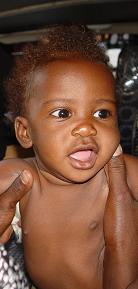 Email Us:info@ugandavillageproject.org
Mailing Address in the USA:
Uganda Village Project, c/o Andrew Lowe,
2632 42nd Ave West,
Seattle, WA 98199
Mailing Address – Uganda:
Box 2
Iganga Town, Iganga UGANDA
Physical Address:
Plot 12 Moses Kintu Rd.
Iganga Town, Iganga UGANDA
Uganda Village Project is grateful for the individual donors who support our work each year. We are also appreciative of generous companies who recognize the importance of giving back, and who have chosen to support Uganda Village Project's work to improve health in rural villages.
In 2014, we received a wonderful gift from LeadPages, a dynamic company that creates software and web apps that allow businesses to grow large and devoted audiences. The Founder and President of LeadPages had won a prestigious Marketer of the Year award from a venture capitalist company. Instead of throwing a party for his own staff, LeadPages President Clay Collins decided to pass on the cash award, and asked employees voted for their favorite nonprofit. UVP was one of the charities selected, and we received a one-time gift of $5,000–a great benefit to our programs improving health in Iganga, and a wonderful testament to the character of the people at LeadPages.
If you are connected with a company that is interested in supporting Uganda Village Project, please contact us using the form below–or email us directly at info@ugandavillageproject–and find out how you can get involved in improving health in Uganda!