It takes a village to keep our organization running. See below for our current list of local and global partnerships – we could not provide the public health services without their collaboration and support.
Local Partners

District Health Office of Iganga District: The Healthy Villages program model complements the work of Iganga's District Health Office by promoting the work of Village Health Teams (VHTs). VHTs are an official part of the Ugandan Ministry of Health structure, and by working with them, we strengthen the systems already in place instead of creating new systems. We involve the government in all steps of our programming, from helping train and supervise the VHTs to visiting communities during sanitation campaigns, and we consider them an important partner.
District Water Office of Iganga District: Our partnership with the District Water Office has allowed us to construct more than 65 wells, bringing safe water to the Iganga District's neediest communities. The District Water Office provides technical expertise and parts, while the Uganda Village Project provides construction materials and collaborates with the community on educational workshops, well placement, and labor.

Marie Stopes Uganda: Marie Stopes is the largest sexual and reproductive health provider in Uganda. The organization has been a great support to UVP by donating condoms for distribution during HIV outreaches and attending graduation fairs and other events to provide additional reproductive health services.
St. Mary's Shelter of Hope: Our partnership with St. Mary's brings HIV testing and counseling to the most rural and remote communities in Iganga District, where access to such services is typically out of reach.
Global Partners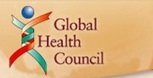 Global Health Council: The Global Health Council is the world's largest membership alliance dedicated to saving lives by improving health throughout the world. The Council works to ensure that all who strive for improvement and equity in global health have the information and resources they need to succeed.
Uganda Childbirth Injuries Fund: UVP works closely with the Uganda Childbirth Injuries Fund (UCIF) to identify women suffering from fistula and bring them for surgery. UCIF sends surgeons from the UK three times a year to operate on up to 25 women per visit. They cover all of the costs of the surgery, allowing us to focus our resources on patient identification, transport, and food and care while in the hospital.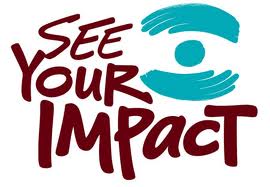 SeeYourImpact: SeeYourImpact enables charitable organizations to show the connection of each donor's gift to the actual end beneficiary in an authentic and transparent manner. They feature gifts for a variety of UVP programs including malaria, HIV, and obstetric fistula.

The Fistula Foundation: In 2013, the Fistula Foundation awarded a grant to Uganda Village Project to implement the Fistula Ambassador's program. The Fistula Ambassadors are women who formerly suffered from fistula and now help educate and identify other women in their communities. The Fistula Foundation also supports our efforts to bring women for repair surgery.
Related Organizations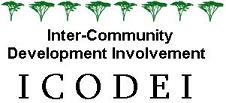 Inter-Community Development Involvement: ICODEI is part of the Village Projects – USA network with UVP under IFMSA-USA. This project runs in western Kenya.

Ghana Health and Education Initiative: GHEI is part of the Village Projects – USA network with UVP under IFMSA-USA. This project works in Humjibre, Ghana in the Bibiani District.