QUARTERLY REPORTS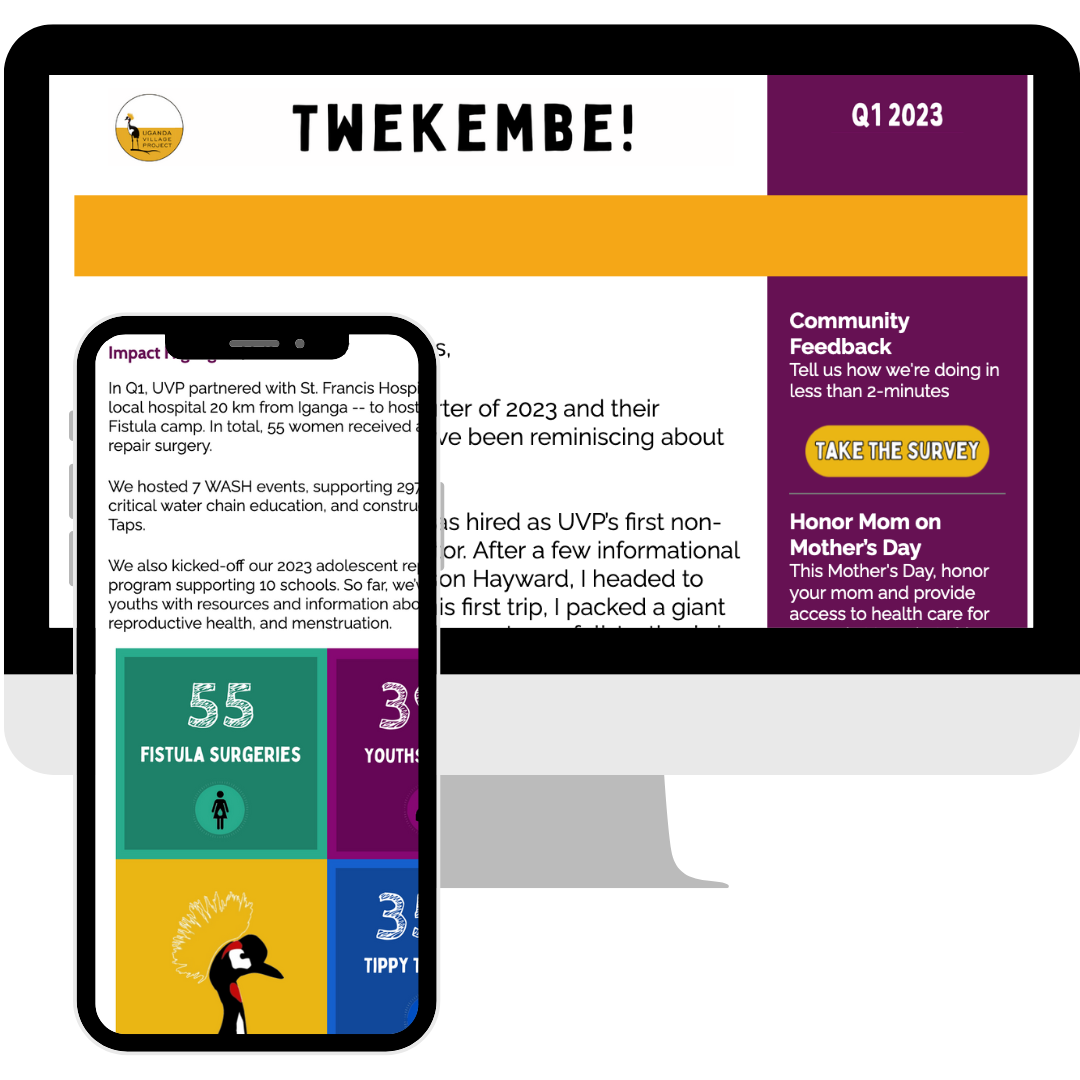 Q1 2023 Impact Report
As UVP celebrates the start of 2023 and our landmark 20th Anniversary, former Executive Director Leslie recently reminisced about her time with the organization. Click the link below to read more from Leslie, hear about our exciting impact last quarter, and learn from two community members who shared their stories with us.
Previous Quarterly Impact Reports
ANNUAL REPORTS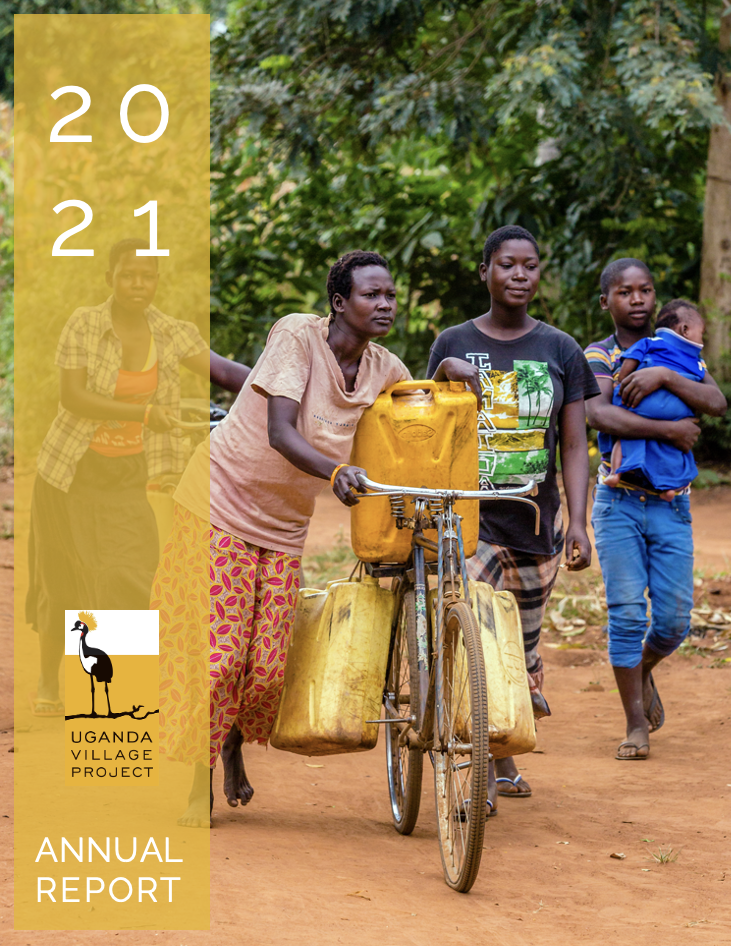 2021 Annual Report
Despite the continued challenges posed by COVID-19, Uganda Village Project persevered, delivering high-quality, evidence-based preventative health care.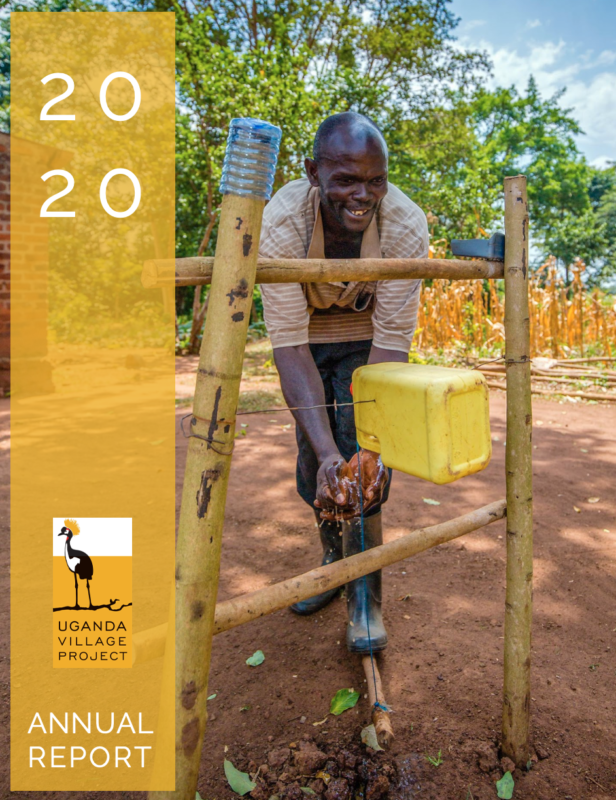 2020 Annual Report
2020 was a year of uncertainty. We met that challenge by focusing on our core belief: basic preventative health care can have an enormous positive impact.
You can find prior year IRS 990 forms and more information about our organization and finances on GuideStar or ProPublica.