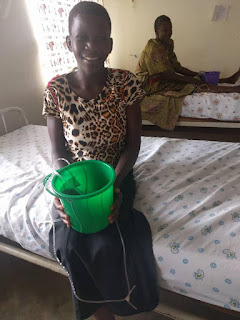 Despite the fact that she's the youngest member of her cohort in the reintegration program, Agnes is confident. Energetic, yet soft spoken, Agnes treats everyone with the utmost respect.
When her water broke, Agnes knew she needed to go to the clinic, just like she had learned during her ANC visits. She took the little money her family had saved, and made her way to the nearest health center riding on the back of a motorcycle. Once there, the clinic staff felt her situation was beyond their ability and sent her to another health center. Again, she travelled by motorcycle to her next destination. Upon reviewing her condition over several hours at the second health center, Agnes was once again referred to a different facility. And once again, she rode on a motorcycle to seek the care she needed. Finally, at Rubaga Hospital in Kamuli District, she learned that she needed to have a cesarean section to deliver the baby. Unfortunately, it was too late. Having been obstructed in the birth canal too long, the baby was stillborn. Agnes recalls that day she had to take on two bitter realities: she lost her baby and had begun leaking urine uncontrollably.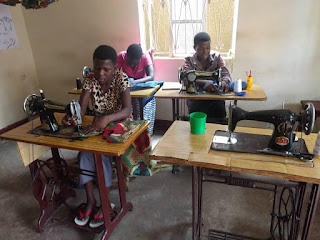 After returning home, she was traumatized, despite the support she was given by her care takers was broken by the fact that her friends made fun of her situation and spoke ill things behind her back. Agnes began to feel despair, thinking there was no way for her to live a normal life again. But upon meeting a Fistula Ambassador in her village, she started to feel more hope, a feeling that continued to grow through surgery and all throughout the reintegration program, particularly from the support of the other women in her cohort. With all the hope you felt, Agnes began making plans for the future: she was going to return to secondary school.
By Nampiima Maria Gorret, Program Coordinator