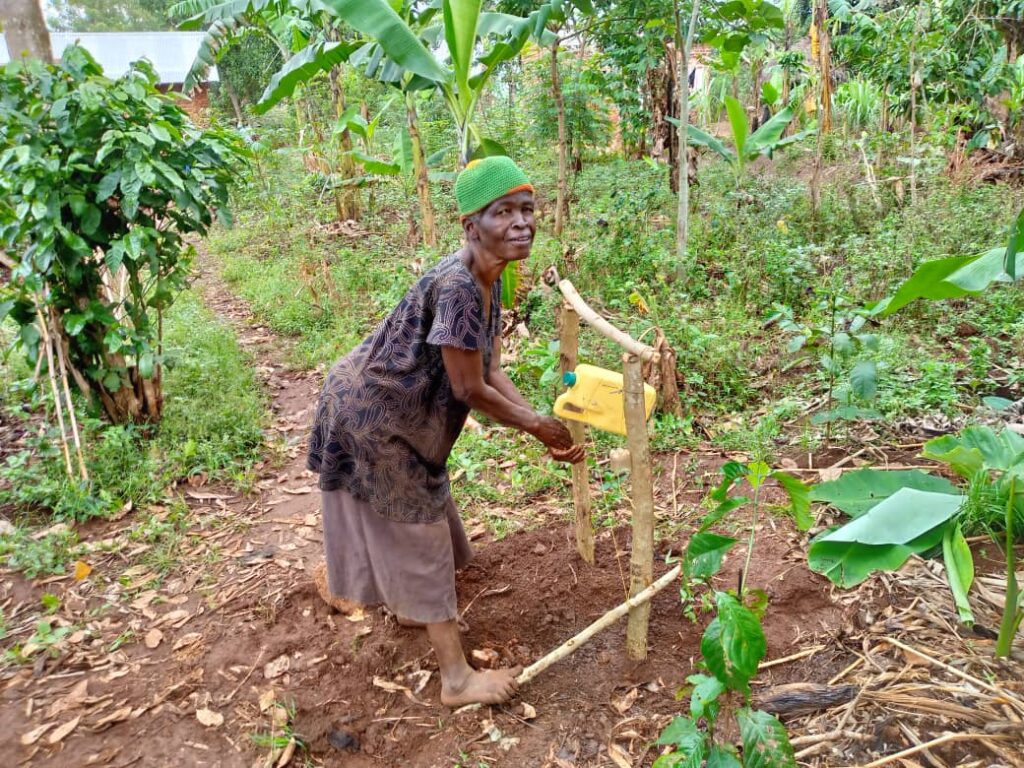 80-year-old Getulide lives with her grandson Stephen in the village of Wampagale.
Outside their house is a lovely garden. But, their compound lacked something important—a place to wash their hands.
As part of UVP's community outreach and sanitation campaigns, we partner with Village Health Teams (VHTs) and travel door-to-door to work with the community and discuss good hygiene practices at the household level. We also bring materials for building Tippy Taps (simple hand washing stations made from wood).
With the help of the VHTs in Wampagale, Getulide started setting up her Tippy Tap. She gathered sticks to form the basic structure where she would hang a jerry can, and used the provided materials for the rest. To dig a hole for the structure and assemble the Tippy Tap, Getulide used a hoe and a panga, a broad-bladed African knife.
By the time the VHTs left for the day, Getulide and Stephen had a brand-new handwashing station right in their compound.
Getulide expressed gratitude for the gift that UVP has given her family. She explained that, in the past, she had never gotten a chance to receive Tippy Tap materials and she did not know how to build one. We're thrilled to support Getulide and her community as they unlock access to hygiene and sanitation facilities.