The Healthy Villages Internship brings together graduate and undergraduate students studying international development, public or global health, and medicine to work alongside rural communities as they are empowered to lead healthier lives. While living side-by-side with community members, interns learn about the social justice and health equity issues these communities face and work in partnership with the community to overcome these barriers. Programs and activities are geared toward issues such as water, sanitation, HIV/AIDS, malaria, and reproductive health. Interns will grow in their understanding of global health as a multi-sectoral and interdisciplinary field, face the challenges of grassroots public health work, and think critically about where they fit as leaders in the movement for global health equity. See the full job description for more details on the role and specific activities. The Healthy Villages summer internship is framed through the following four components of experiential learning:
Cross-Cultural Collaboration and Team Building

through our internship model.

Practical Knowledge and Skill Building

in community mobilization, data collection, and health education through the lens of UVP's Healthy Villages Model.

Community Immersion

through living in and partnering with a specific Healthy Village.

Critical Thinking & Leadership Development

through our eight-week Global Health Leadership curriculum.
The Healthy Villages Internship, brings together students of all backgrounds and fields to provide a broad exposure to UVP's diverse community health programs and engage with theories and practices of public health and international development. Intern teams spend 8 weeks between June and August establishing, sustaining, and monitoring UVP's public health and advocacy programs throughout Iganga District.
---

Intercultural Team Structure
Each intern team is composed of six interns: two team leaders and four team members. Teams will consist of 3 Ugandan interns and 3 international interns. Our teams are highly collaborative, led by one Ugandan team leader and one international team leader. Activities and deliverables vary slightly between team type (Launch and Follow Up).
Team Descriptions
---
Why Intern with Uganda Village Project?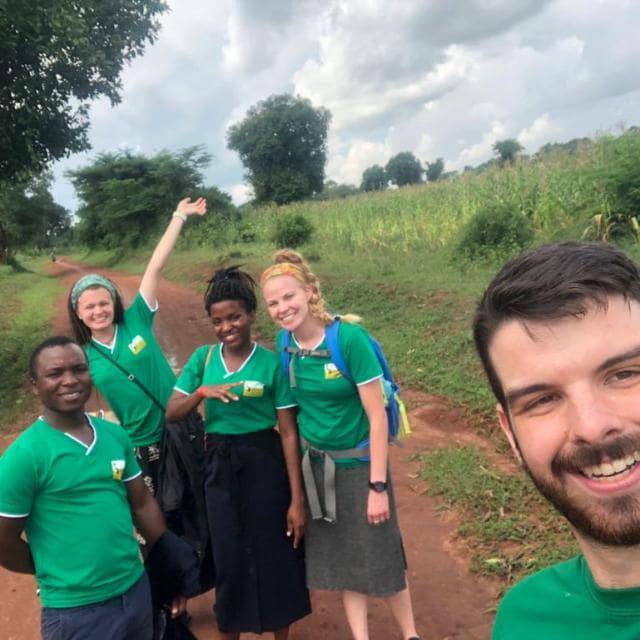 We recruit diverse, highly-qualified intern cohorts.
Our interns are undergraduate students, graduate students, and young professionals that come from various backgrounds and countries and study a range of disciplines related to global health. Many interns are studying (or studied) medicine or public health, as well as peace and conflict, psychology, environmental science, engineering, nursing, and international development. Interns attend (or have degrees from) a variety of public and private institutions of higher learning throughout Uganda, the United States, and the world. While our interns bring a diverse range of experiences, perspectives, and strengths, our cohorts are united by their passion, resourcefulness, and humility.
We include both international and Ugandan volunteers in each team for two reasons: it allows for learning and personal expansion on the part of both Ugandan and international volunteers, and it allows teams to implement projects more effectively, drawing on the strengths of both cultures and educational/experiential backgrounds.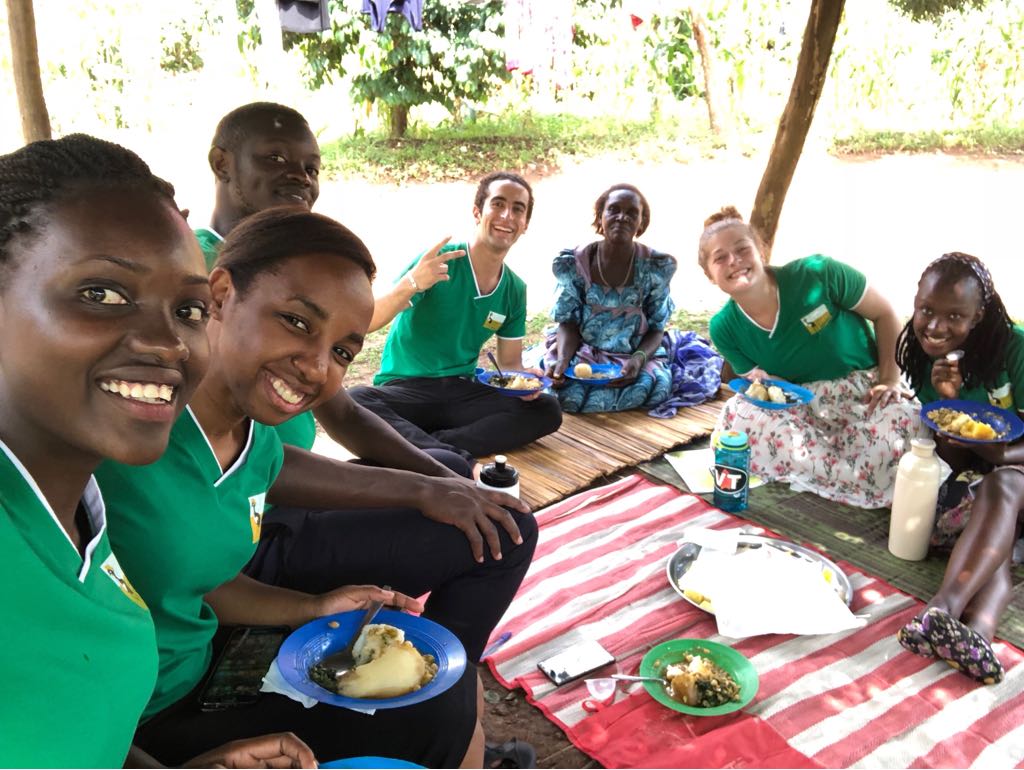 We empower our interns with work that requires a high level of independence, innovation, and adaptability.
Most of our teams will live in a rural Ugandan village up to an hour away from Iganga town. We trust our teams to make many important decisions and plans on their own. While UVP staff will immediately respond to any request for advice or help, we expect a high degree of self-motivation, innovation, and independence from our interns, and we have never been disappointed!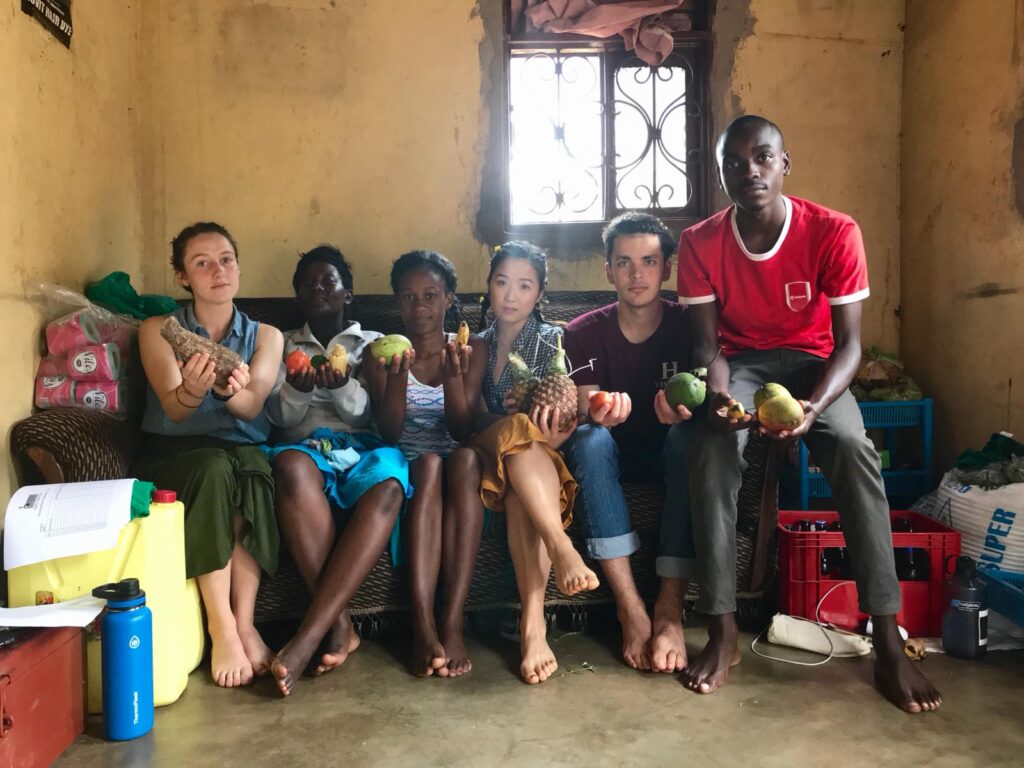 We emphasize a needs-based, community-led approach.
Our teams begin their work in the village with extremely detailed needs assessments utilizing qualitative and quantitative methods (e.g. house to house visits, community meetings, interviews, focus groups, Health Center record inspection). Teams are constantly listening to and engaging with their partner village, working alongside community members, as opposed to viewing them as "targets" of "development implementation."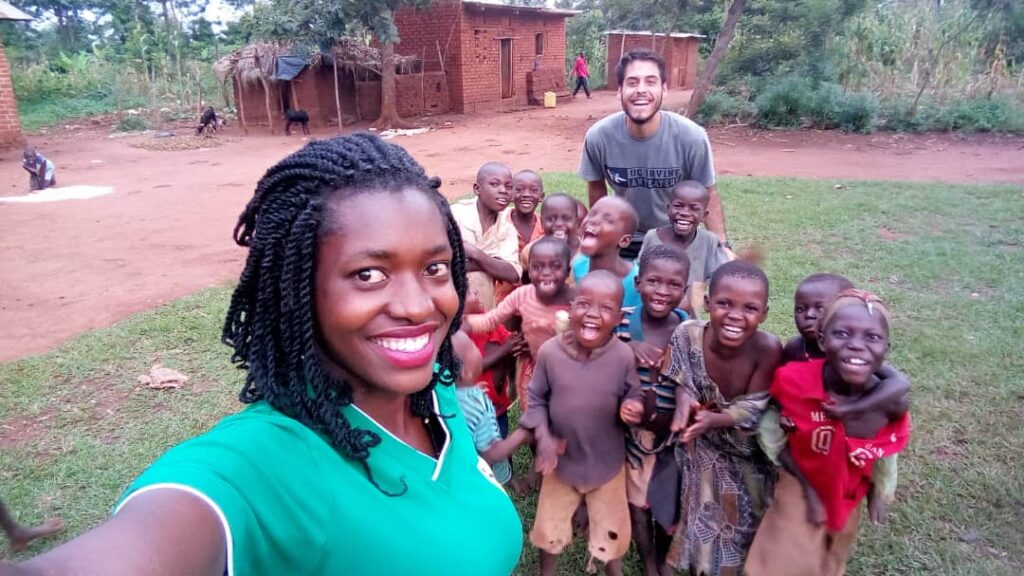 We work from theory to praxis.
We choose interns who have an academic background relating to their work in the village. By doing this, we allow interns the rare opportunity to apply what they have learned in school to create appropriate and feasible solutions to local health and development issues. Our program encourages innovative ideas and critical problem-solving skills, while never forgetting that our first commitment is to serve the village community.
---
Internship FAQs