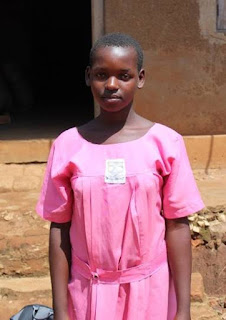 With downcast eyes and a voice no louder than a whisper, Sharifa, began detailing how the convergence of poverty and menstruation served as a barrier for keeping girls in school within her community.
A fourteen-year-old student at Idinda Primary School in Eastern Uganda, her tangible discomfort personified the experience of young girls globally when discussing menstruation- with observable hints of fear, shame, anxiety, and taboo. With gradual coaxing from the notably progressive and supportive Headmaster, Robert Nabe, Sharifa explained how poverty holistically amplifies struggle for rural Ugandans, and menstruation was no different. "I am lucky that my mother can afford sanitary napkins, but that is not common here. Many of my friend's fear coming to school, or just don't bother because they don't have the proper materials". This stark reality is the case for many young girls within Idinda, where tampons and other menstrual products are nonexistent. In a village where the weekly household expenditure averages 10,000 shillings (about $3 USD) the price for a pack of 7 pads (3,000 shillings) is a financial luxury families just can't afford.
Globally, educational attainment serves as one of the most powerful drivers for economic achievement, and positive health outcomes across the life course- especially for young girls. Educated women are less likely to enter into child marriages or experience domestic abuse, and have a higher likelihood of having fewer and healthier children; these children are then in turn, able to receive an education and avoid a life of poverty, inequity, and disenfranchisement. While gender roles, civil unrest, and conflict are often recognized as barriers for keeping girls from school- menstruation is commonly overlooked and under addressed. Misconceptions and taboos that perpetuate myths of impurity in many countries around the world teach girls to feel shame about their bodies, and give others the space ostracize women and perpetuate these narratives.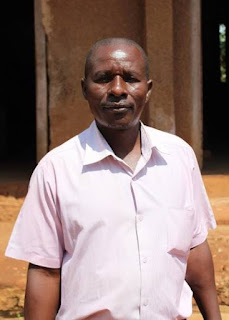 For young women in Uganda, sanitary napkins aren't financially feasible explained Headmaster Robert. "Most young girls here resort to using cloth, which is both unhygienic and an unfit substitute for sanitary napkins" His authenticity palpable, he went on to explain that with school hours stretching from 7am-5pm, school is truly a second home for these girls. Headmaster Robert has even gone as far as purchasing sanitary napkins and spare uniforms for the girls at school, but it's a small drop in the bucket in terms of sustainable solutions. "Schools need to be doing more, but we are not financially equipped to tackle this problem alone- we need support". When asked what he believed would be a long-term solution, he alluded to funding for necessary facilities like a washroom or a changing room. He continued by emphasizing the importance of normalizing menstruation and empowering young girls. "This is so often seen as a silent problem where girls suffer alone, we as a community need to be talking about this, and doing more".
*Sharifa's story has been shared with her permission.
By Audrey Foxx and Erika Hernandez: Idinda Village