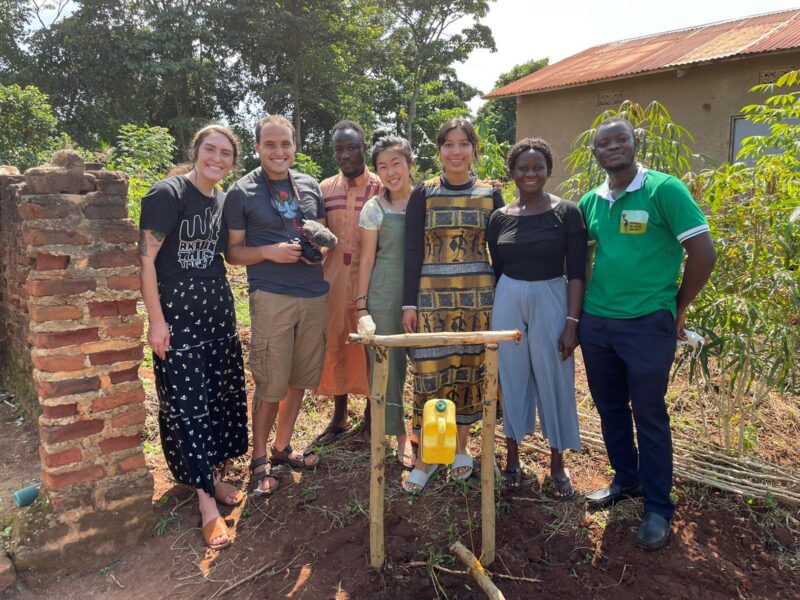 Mwasuze mutya oba mussibye mutya banyabo ni bassebo! My name is Abby Kim, and I am privileged to have been part of UVP's 2021 intern cohort.
Now back in the U.S, the small things—being able to charge my phone consistently, open the fridge, eat Pop-Tarts, and wear something besides long skirts or pants every day—have been mind blowing. But more than anything, adjusting to life without the daily presence of people I now call friends and family has been difficult. It amazes me to see how far we have come, and I want to share a few reflections about the journey.
Through UVP, I met interns, staff, village members, and different people from all walks of life. I was inspired to learn how each was making a positive difference in communities across the world. One had a nonprofit in workplace safety, another was empowering youth with vocational training, and another started a secondary school. Even in the midst of an evolving and challenging pandemic, the shared belief of giving back equipped us with the resilience and flexibility to push through.
During my time there, I was repeatedly struck by the impact a handful of community members can have on the health of a whole village when equipped with resources and a vision. While a big part of the internship was helping to organize testing and treatment days and providing manpower for projects like building Tippy Taps, I learned that our investment in influential community members, empowering them as ambassadors for health, was most important. After all, they know their communities best, and they remain in the village after interns leave. In class, we talk so much about the importance of sustainability in global health, and it was pretty neat to see it being lived out through UVP's model.
Finally, I learned how Okuseka (laughter) truly surpasses all cultural and language barriers to bring people together. Whether it was at every snore and fart completely audible in our small house, when men in the village offered land and marriage proposals, when we demonstrated how to use female condoms, or when we attempted to dance with the kids… we could not go a day without laughing. It is these moments of laughing together, sitting around supper and chatting about our childhoods, cheering for our village soccer team, and watching beautiful sunsets which I will cherish forever.
This summer was a powerful confirmation of how I want to spend my life—serving something bigger than me alongside people who share the same vision and can teach me along the way. I am deeply grateful to the UVP staff, to all my fellow interns, to our Village Health Team members, and most especially to my Buyubu Family for all the laughter, lessons, and accomplishments of this past summer.
As the saying goes, a picture is worth a thousand words…so here's a short video summarizing our time in Buyubu Village. Enjoy!
Written by Abby Kim, 2021 Intern