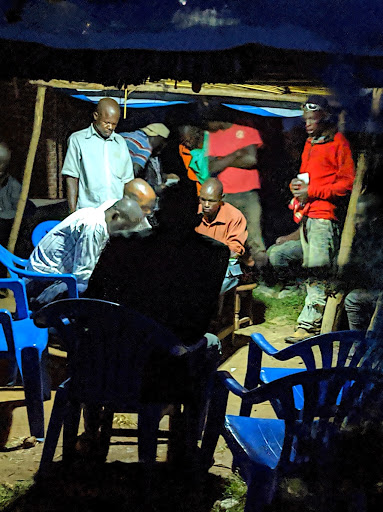 Moonlight events bring HIV testing and counseling to community members who cannot attend typical HIV outreach due to work demands. The events get their name because they are conducted in the evening under the light of the moon and held at trading centers to target a population at higher risk of contracting HIV.
Moonlight events, as well as regular HIV/STI counseling events, help to decrease stigma associated with HIV infection. UVP staff educate communities on the options that are available for HIV treatment, and make connections to local facilities where HIV positive individuals can obtain antiretroviral treatments.
Due to the COVID-19 pandemic, the President of Uganda implemented a curfew to encourage citizens to remain indoors and prevent further spread of the virus. The curfew has put a pause on moonlight events. Some people, particularly men, feel more comfortable testing for HIV at moonlight events as they believe the setting is more private. With stigma around HIV infection, a testing event may cause extra anxiety for men and women who want to know their HIV status.
Wilson, a young family man with a wife and four children, admits to UVP staff that he would prefer receiving an HIV test at a moonlight event. With assurance, Wilson realizes that UVP is capable of providing privacy and upholding confidentiality even with day-time HIV testing. Wilson received a test and was happy with the level of privacy upheld by UVP. He looks forward to moonlight events returning so that more of his friends and neighbors can access HIV services that don't interfere with their work schedules.
By Josephine Asio, Former HIV and Malaria Program Coordinator at UVP
Wilson's story is being shared with his consent.